Category:Best Practice
From Service Governance
Best Practice
                                                            Service Governance - detail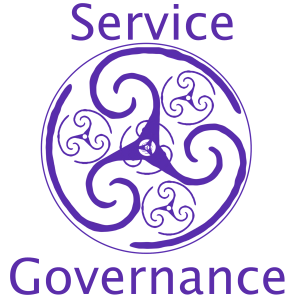 Best Practice
Best Practice is broad term, covering the ways of working, in a particular discipline, that are generally accepted by practitioners of the discipline.
How Service Governance relates to Best Practice advice
Service governance describes the means of achieving
effective corporate and portfolio governance,
within the 'comply or explain' framework,
by designing the service portfolio
as the overarching management system that
monitors & controls
corporate financial performance & value delivery.
Definition Adopting Service Governance
Service Governance provides an umbrella for a number of frameworks including:
The Cadbury Report on Corporate Governance
The King report on Corporate Governance
The Management of Value (MoV®)
The Management of Risk (MoR®)
The Management of Portfolios (MoP®)
Service Management Best Practice - ITIL®
Business Analysis (including BABOK®)
Business service management (BSM)
The Management of Successful Programmes (MSP®)
The Open Group Architecture Framework (TOGAF®)
Cobit®
Service Governance also uses the Adaptive Service Model (ASM) from Taking Service Forward to define the structure of services.
Subcategories
This category has the following 8 subcategories, out of 8 total.
Pages in category 'Best Practice'
The following 3 pages are in this category, out of 3 total.